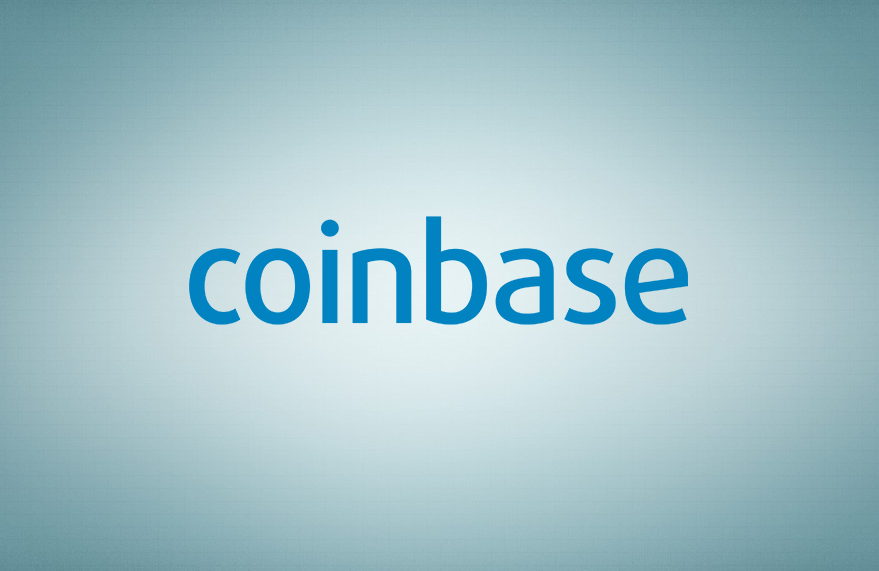 Coinbase is one of the world's largest Bitcoin brokers, owned and operated by Coinbase Inc. The exchange is based in San Francisco and is fully licensed to carry out money-based transactions not only in the UK, EU and U.S. (registered as MSB with FinCEN), but also in other countries in the world. Additionally, the exchange also owns an eMoney License from the FCA (Financial Conduct Authority) in the UK.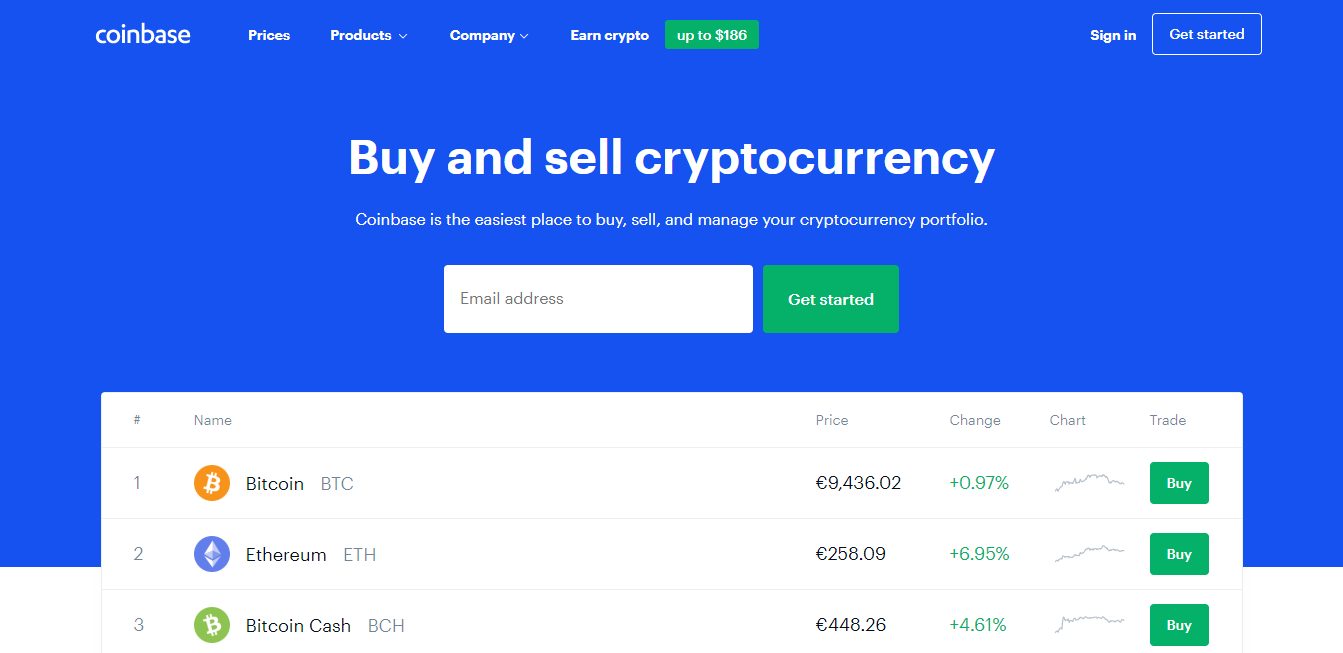 Coinbase Exchange is fully compliant with various consumer protection laws, including The Bank Secrecy Act as well as the local money transmission laws and regulations within U.S. states. It is one of only a handful of cryptocurrency exchanges which protects customers' digital assets with an insurance policy. This allows them to claim funds if the exchange loses its coins in cases of cyberattacks or any other security breach.Visit Coinbase
The following Coinbase review will look into several aspects of the exchange to provide you with an all-rounded and detailed overview. Although Cryptimi does its best to provide you with accurate and to up-to-date information, we strongly recommend for you visit Coinbase.com for any updates which might occur afterwards.
Is Coinbase Exchange Safe?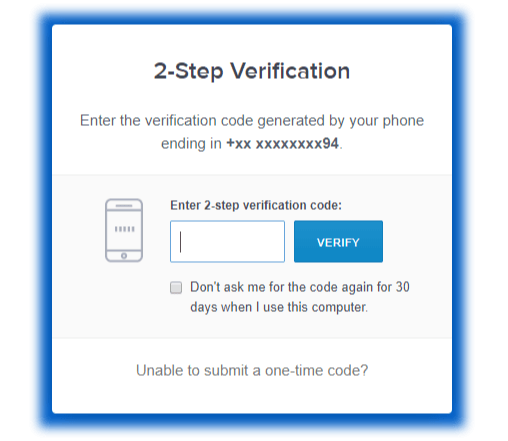 Coinbase takes extensive security measures to protect customers' funds. It states that it stores more than 98% of customers' funds on offline cold storage wallets to protect them against potential thefts or hacks. Additionally, it offers an insurance policy to cover the losses that may occur as a result of employee theft or other kinds of security breaches.
To guarantee data privacy, all sensitive information (such as bank account numbers) provided by customers is stored only after it is encrypted using the AES-256 encryption.
Coinbase offers 2FA (Two Factor Authentication) to protect customers' accounts from unauthorised access. In case you lose access to your account, Coinbase offers support to recover the account after verifying your identity. It is also possible to update your 2FA authentication device if the current device is lost or broken.
Coinbase Exchange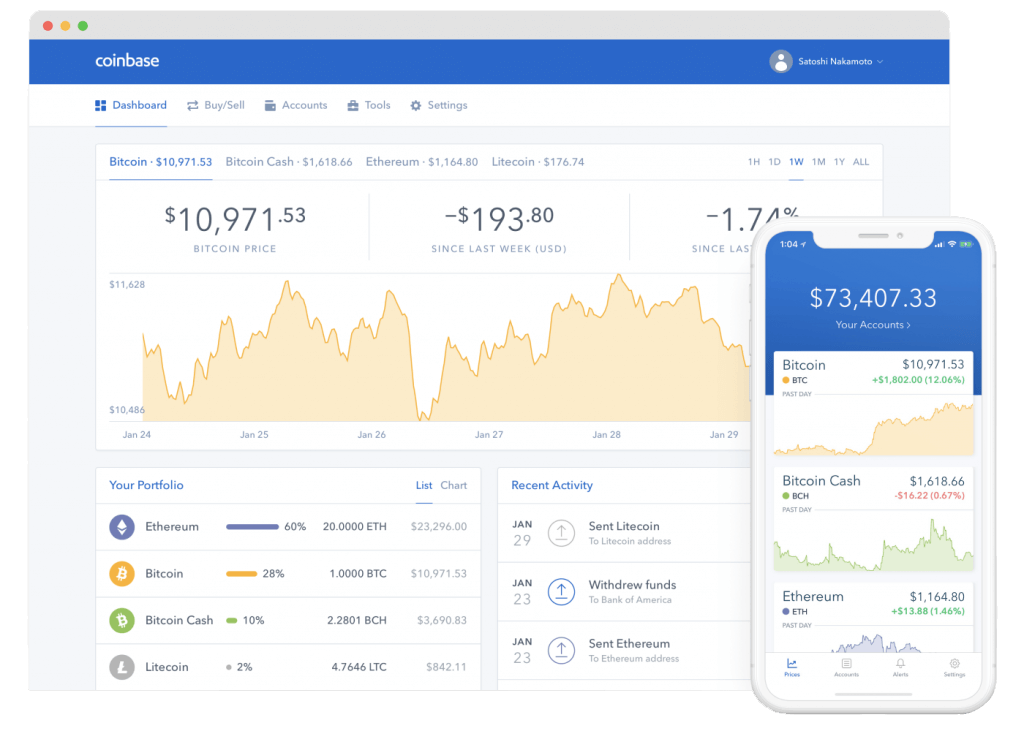 Even though Coinbase allows its customers to buy or sell decentralized digital currencies, it functions as a centralized broker. The trading value of the cryptocurrencies is set at a fixed price by Coinbase and users have no control over it. Irrespective of this, many traders find this feature beneficial as it helps them to quickly complete their purchases when compared to the P2P or other kinds of trading platforms, such as LocalBitcoins.Visit Coinbase
With its user-friendly interface, Coinbase makes it easy for first-time buyers to quickly purchase Bitcoins or altcoins, without encountering any issues.
More advanced users might prefer using Coinbase Pro, which is a separate exchange offering advanced trading tools and data. Coinbase Pro is ideal for serial traders and has even started to introduce margin trading to select users.
Coinbase Wallet
Coinbase provides two types of wallets to store your cryptocurrencies: Standard Wallet and Vault.
Standard Wallet
The standard Coinbase wallet is ideal for storing a small number of Bitcoin or other cryptocurrencies. Coinbase will generate a new wallet address for every transaction or whenever the funds are moved between the wallet and cold storage.
To find your wallet address to deposit crypto in your Coinbase account, navigate to the Addresses page after logging on to your account. To receive cryptocurrency, you must provide the given wallet address. Similarly, you can also send cryptocurrency from your wallet to another Coinbase wallet or to an external wallet.
Generally, the standard wallet can be used to store the following cryptocurrencies: BTC, BCH, ETC, ETH, LTC and ZRX. Nevertheless, there might be some restrictions based on your geographical location. You should think of this wallet at your typical checking or current account at a bank.
Coinbase Vault
The vault is the best option if you want to store a large number of digital currencies. Although, you can also use the vault to receive funds (like the standard wallet), but you would need to complete some additional security steps in order to withdraw funds from your vault.
Coinbase offers two types of vaults namely: Individual and Group. As the name implies, an individual vault requires only a single person's approval to withdraw funds, whereas a group vault requires approval from 2 or more persons. Whichever type of vault is chosen, it will take at least 48 hours to withdraw funds. The vault can hold any currency supported by Coinbase and operates in a similar way to a savings account in a bank.
Multisig Wallet
Last year, Coinbase had withdrawn the support for Multisig Vault so it is good to point out the fact that new members are unable to use this wallet.
Coinbase Account
Coinbase offers two types of accounts for its users: Individual and Business.
How to Sign Up on Coinbase
To create an individual account on Coinbase, do the following:
Click on this link, enter your email address on the box provided and click the 'Get Started' button on the homepage.
Select the Individual tab and fill in all required fields shown on the screen below:Screenshots are shown for illustration purposes only. Actual product may vary.
After completing the captcha and agreeing to the terms, click the 'Create Account' button. You should receive a confirmation email from the Coinbase team. Click the activation link on that email to activate your Coinbase account.
How to Log in on Coinbase
To log in to your Coinbase account, follow the below steps:
Navigate to their site and click the 'Sign In' button located on the top right of the home page.
You should next enter the 7-digit, 2-step verification code sent to your mobile phone and click the 'Submit' button. Should you wish, Coinbase gives you the option to select the checkbox "Don't ask me for the code again for 30 days …" to disable the 2FA authentication for a month.

Verification Requirements
Since Coinbase strictly abides by the KYC/AML laws in the US and other jurisdictions, all users need to verify their identity by providing passport, driving license or other photo ID issued by their government. You should upload the documents via webcam, mobile camera or file upload because Coinbase will not accept scanned images or emailed copies of the documents.
While uploading the required documents, you should ensure that the entire ID is fully visible and the image is free of any distortions. Otherwise, it will not be accepted and you will have to resubmit. Once your ID is verified, you will be able to buy and sell cryptocurrencies using your Coinbase account.
Apart from having a verified account, you can opt to provide additional documents in order to get a higher level account. The higher your account is, the higher the transaction limits are.
How to Buy Digital Currency on Coinbase
When buying digital currencies on Coinbase using credit or debit cards you can make instant purchases, whereas a bank transfer or SEPA payment will take 2 to 4 business days, depending on your location. Depending on your country of residence, you can purchase digital tokens using one or more fiat currency, such as USD, EUR, CAD, GBP and AUD. The fees for your purchases vary based on the payment method.
The following sections will explain how to purchase some of the major coins on Coinbase. Upon completing the steps you should receive the digital tokens in your wallet instantly. if you've opted for a card payment. Otherwise, the processing time varies depending on your bank.
How to Buy Bitcoin (BTC) on Coinbase
Log into your Coinbase account, click the 'Buy/Sell' link and select the 'Buy' tab on your account page.
Select the option 'Bitcoin' under the heading 'Cryptocurrency'.
Select your desired payment method. If you've set up more than one payment method, it will list them all on the screen.
Under the heading 'Amount', enter the amount you would like to buy either in the BTC denomination or the equivalent value in your local currency. Click on the 'Buy Bitcoin' button.
Your screen will display a summary of your transaction with two options: 'Confirm Buy' and 'Cancel'. If you need to make any changes, you can choose to click the 'Cancel' transaction. Otherwise, click on the 'Confirm Buy' button to place your order.
How to Buy Ethereum (ETH) on Coinbase
Follow Step 1 from the previous section. Select the option 'Ethereum' under the heading 'Cryptocurrency'.
Follow Step 3 to 5 from the previous section.
How to Buy Ethereum Classic (ETC) on Coinbase
Follow Step 1 from the previous section. Select the option 'Ethereum Classic' under the heading 'Cryptocurrency'.
Follow Step 3 to 5 from the previous section.
How to Buy Litecoin (LTC) on Coinbase
Follow Step 1 from the previous section. Select the option 'Litecoin' under the heading 'Cryptocurrency'.
Follow Step 3 to 5 from the previous section.
How to Buy Bitcoin Cash (BCH) on Coinbase
Follow Step 1 from the previous section. Select the option 'Bitcoin Cash' under the heading 'Cryptocurrency'.
Follow Step 3 to 5 from the previous section.
How to Cash Out on Coinbase
Follow the below steps to sell or cash out Bitcoin or other digital currencies on Coinbase.
Log into your Coinbase account, click the 'Buy/Sell' link and select the 'Sell' tab on your account page.
Select the wallet from which you would like to sell cryptocurrencies.
Select the desired cryptocurrency you would like to sell and the withdrawal method.
Enter the denomination of the digital currency that you would like to sell or the equivalent amount in your local currency. Then, click on the 'Sell' button.
Once your digital currency is sold, the funds will be automatically transferred to the chosen payment method.Visit Coinbase
Supported Cryptocurrencies
Coinbase currently allows users to buy any of the following cryptocurrencies listed below:
Bitcoin (BTC) Ethereum (ETH) Ripple (XRP) Litecoin (LTC) Bitcoin Cash (BCH) EOS (EOS) Stellar Lumens (XLM) Ethereum Classic (ETC) Zcash (ZEC) Augor (REP) Dai (DAI) USD Coin (USDC) 0x (ZRX) and Basic Attention Token (BAT).
In addition, the exchange supports a variety of other cryptocurrencies with certain restrictions. The full explanation of these exceptions can be found here.
Supported Countries
Supported
Coinbase accepts users from more than 30 countries worldwide.
Buying, selling, and converting of cryptocurrencies is available only in the following countries:
United Kingdom, United States, Austria, Belgium, Bulgaria, Canada, Croatia, Cyprus, Czech Republic, Denmark, Finland, Greece, Hungary, Ireland, Italy, Latvia, Liechtenstein, Malta, Monaco, Netherlands, Norway, Poland, Portugal, San Marino, Slovakia, Slovenia, Spain, Sweden and Switzerland.Visit Coinbase
Almost all other countries are allowed to either buy cryptocurrencies, convert them or both, but not all can sell them for fiat currency. A full and updated list of country features can be found here.
Excluded
If a country is not listed in the above section and link, then it is not possible to buy or sell cryptocurrency on Coinbase. Other kinds of services, such as fund transfer and Coinbase Vault are available to anyone located anywhere in the world. If your country is not listed, we recommend that you consider Coinmama.