NordFX Review and Tutorial 2020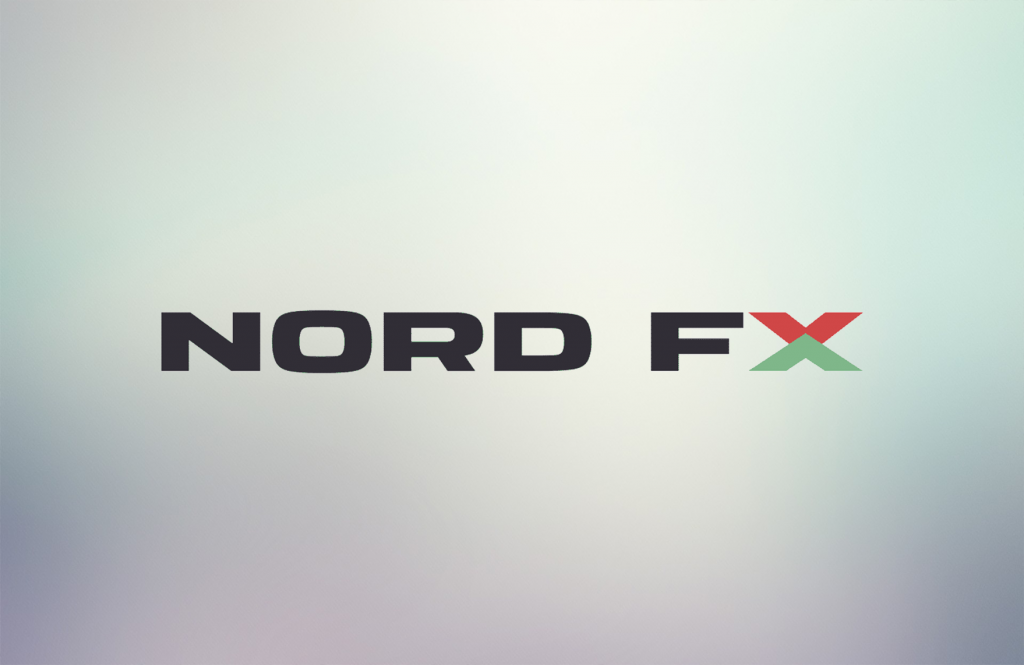 NordFX are a global forex trading firm regulated in Vanuatu and Cyprus (For EU traders). Offering a range of accounts to suit different trader needs, low minimum deposits, a demo account and MT4 integration, the firm will appeal to many traders. The Metatrader platforms also deliver automated trading and trading signals. Read our detailed review to find out more.
Trading Platform
NordFX is an excellent 'one size fits all' trading platform – it uses the popular MetaTrader 4 platform, as do many other online brokers. It's intuitive to navigate and simple enough for those new to trading to learn how to use quickly. The options of either managed funds or automated investments are clearly accessible and require extremely little customisation to deploy.
The easy to use interface doesn't limit more experienced traders, however: there are enhanced levels of functionality to dig down into and a wide range of data and charts available for analysis if users feel they want to have more direct control and insight over their investment decisions.
Assets / Markets
NordFX has a wide array of financial instruments, asset types and markets available for its users to trade. These include 33 currency pairs, 11 cryptocurrency pairs, gold, silver, and a variety of commodities Unlike many other brokers, NordFX also offers managed investment services.
Spreads & Commission
The spreads offered on NordFX are extremely tight (particularly compared with many of their competitors) starting from just 0.0 pips. They remain competitive by outsourcing trades to a third party liquidity provider, which helps keep costs low due to the extremely large trading volume.
A bonus of using this platform is that NordFX do not charge commission on the vast majority of trades. However, an issue to remain aware of is that fees are charged when funds are withdrawn – the specific amount depends on the withdrawal method (E.G. online payment systems, digital wallets or bank transfer).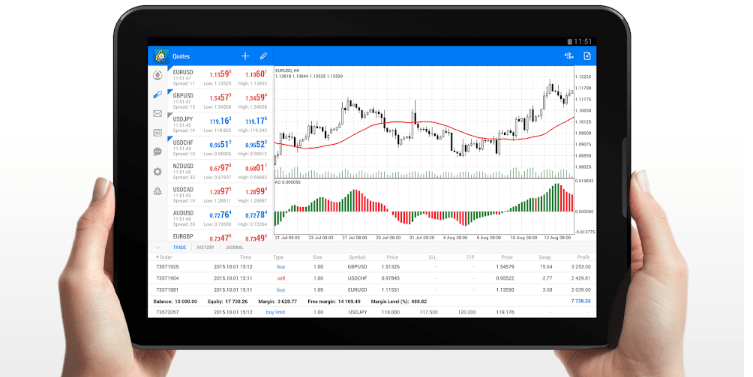 Leverage
NordFX isn't regulated by the FCA or the within ESMA, like many other popular brokers. Therefore, the amount of leverage offered is extremely high – although it varies according to asset class, rates of up to 1:1000 are offered.
Though many experienced traders will welcome this high leverage limit, for new investors it is important they limit their downside. A common reason many new traders lose money is an overextending of their position. With such high leverage, this is incredibly easy to do.
Mobile Apps
NordFX use the MetaTrader 4 platform, which is widely employed in the industry. This is a comprehensive, cross-purpose and multifunctional tool which requires specific software to be downloaded. Therefore, users must have PCs with sufficient memory to use it.
For mobile users, there is an app version available called MT4. These are available to download on both iOS and Android, although functionality is somewhat reduced compared to the desktop version.
Payment Methods
Various payment options are available at NordFX. Users on the platform are able to wire funds directly into their accounts, use credit or debit cards, or various other online payment methods. The same payment methods are available for withdrawal, and depending which you choose impacts how long it will take before the money is available in your bank account – their website states anywhere between 1 and 6 business days.
Money laundering regulation usually dictates that withdrawals must be made back to the same funding source used for the deposit.
Demo Account
Before committing to opening a live trading account, users can create a demo account with $10,000 worth of 'demo' currency to get used to the interface, explore the platform and get a taste of which markets they're interested in. Setup is a simple process, taking less than a minute.
Offers And Promotions
NordFX have a variety of offers for users, with reports written by an in-house analyst summarising the critical events across different financial markets. Customers also have the option of guaranteed stop-losses, limit orders and to a large degree can opt for automated trading.
Bonuses
NordFX are currently running a 'refer a friend' promotion deal. So where users refer a friend and they go on to make a deposit, the referrer receives 10% of that deposit as a cash bonus.
Regulation And Licensing
NordFX are licensed by the Vanuatu Financial Services Commission. Regulations are relatively loose compared to a more rigorous governing body like the FCA. However, that doesn't mean NordFX is an unsafe or unreliable platform – orders can be executed in under half a second with full security.
A sister company, NordFX Cy, is regulated by CySEC, an extremely strict regulatory body. They also have stringent internal financial controls to ensure they are compliant with anti money laundering regulations. Traders based in EU can register with NordFX Cy in order to benefit from an additional layer of regulatory protection. This protection impacts leverage limits, margin and trade types offered.
Company Details
NordFX is an online brokerage founded in 2008 with a proven track record of providing excellent, speedy services to its clients and over 10 years' trading experience. Over 1.2 million accounts across 100 countries have been opened on the site since then.
They aim to enable their clients to trade cryptocurrencies, Forex pairs, indices or stocks and, unlike many competitors, also offer the option of managed investment services. NordFX operate globally, with support centres in Russia, China, Thailand, India and Sri Lanka. They are regulated by the Vanuatu Financial Services Commission.
Additional Features
NordFX offers a variety of additional features to entice potential users. These include a comprehensive 'Education' section of their website, with a Learning Centre and Glossary so investors can start to flesh out their knowledge of how financial markets work and make better trading decisions.
They also provide an economic calendar, specially built calculators and various other tools for in-depth analysis. One excellent feature is the weekly analysis of various financial markets conducted by an experienced in-house analyst.

Account Types
NordFX offer three account types catering to different markets, ranging from beginners to professional investors. Investors have a choice between setting up a Fixed Account, Pro Account, or Zero Account. Although leverage remains constant at 1:1000, initial deposits vary as do spreads, with pips ranging from 0.9 to 2.
Some accounts (such as the Zero Account) offer commission-free trading, whereas others may charge slightly higher fees and market execution rates.
Benefits
NordFX has an extensive record of delivering optimal trading performance for its users, dating back 10 years. The platform is solid, highly usable, easy to pick up yet complex enough for experienced traders. There are a solid range of additional features and competitive spreads and leverage.
All in all, NordFX is a good choice for either new or experienced investors, offering easy access to a wide range of financial instruments. The inclusion of managed accounts is certainly a differentiating factor.
MT4
Metatrader 4 integration is a significant step for NordFX, and illustrates their approach to professional trading. Implementing the 'de facto' pro trader tool set sets the brand apart from other competitors of similar standing, and moves the firm up the pecking order of online brokers. It should be seen as a significant benefit.
Drawbacks
Some investors may prefer to use online brokers regulated by slightly more rigorous financial conduct authorities, with stricter adherence to international leverage limits and greater levels of consumer protection. Also, installing software may turn some potential users off, particularly with such a wide range of in-browser online brokerage platforms available. Finally, high leverage rates could mean NordFX is ultimately too risky for many potential investors.
Trading Hours
The platform is available to use 24/7, although markets for different asset classes are open at a variety of times, so this will impact trading of certain instruments.
Contact Details / Customer Support
NordFX have a highly responsive, knowledgeable customer support team, with 5 specific centres employing dozens of staff to help with inquiries. Users can choose to contact NordFX through a web chat, via various social channels or over the phone.
Safety And Security
From an operational angle, NordFX are an extremely reliable, safe brokers, with trades being executed in under half a second. The MetaTrader interface means users can trade on the go, and the servers seem to be robust and efficient, providing excellent service – even to professional, frequent traders.
NordFX have deployed stringent internal regulations to keep investor's money safe, although there is somewhat of a lack of depth in the information on this topic available on their website.
Verdict
In summary, NordFX are a great choice for potential investors looking into online brokering platforms. They have a proven track record, offer the chance to trade on a broad array of asset types, a fully functional demo account and extensive customer support. The extra features (such as in-depth market analysis and investor education) mean NordFX has several differentiating factors that make it stand out in the marketplace. Commission rates appear to be competitive too.
However, it's not for everyone: some investors will be looking for a more polished user interface, additional features like investment advisors, or would prefer to use a broker regulated by stricter financial authorities.
Accepted Countries
NordFX accepts traders from Australia, Thailand, Canada, United Kingdom, South Africa, Singapore, Hong Kong, India, France, Germany, Norway, Sweden, Italy, Denmark, United Arab Emirates, Saudi Arabia, Kuwait, Luxembourg, Qatar and most other countries.
Traders can not use NordFX from United States.