XTB Review and Tutorial 2020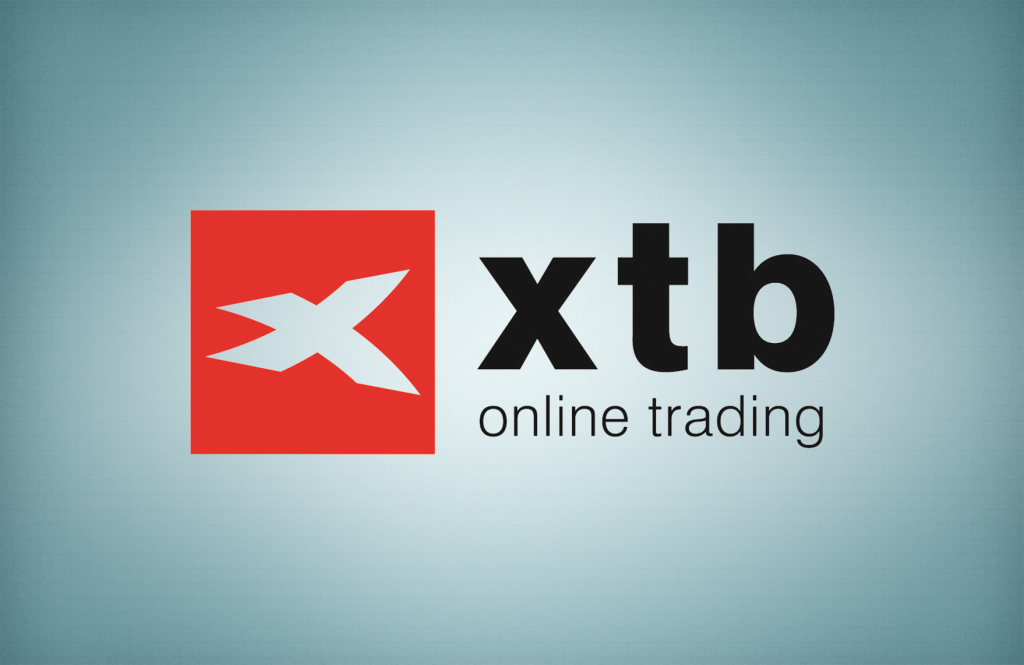 XTB is a leading online FX & CFD (contracts for difference) trading firm based in Europe, offering access to over 1500 instruments from two platforms: its own award-winning xStation 5 and the traditional MT4.
Traders can choose from CFDs on FX, Indices, Cryptocurrencies, Shares, Commodities and ETFs.
XTB is a leading European broker that was founded in 2004, and is one of the largest stock exchange listed brokers in the world with offices in 13 countries including the UK, Spain, Germany, France and Chile.
Overview
Established in 2004, XTB is one of the largest stock-exchange listed brokers in the world with a presence in 11 countries, including the UK, Poland, Germany, and France to name a few.
Known for its transparency and speed of execution, both XTB and its analysis team have won a number of prestigious awards for its services and research – including the #1 EMEA Bloomberg spot for FX accuracy in Q3 of 2018.
Unique Features
XTB differentiates itself from other brokers through three main aspects: the power of its platform xStation 5, its level of educational and analytical material for all ranges of traders, and its open-door policy which includes a high level of support from its client support team.
XTB offers free educational material to their clients to learn how to trade, on a level which no other broker provides. From its online Trading Academy (which is accessible from both the website and the platform), it also offers multiple packages like a Trader's Library, Day Trading Guide and how to trade events like Brexit.
Clients can also opt in to its free Mobile Trade Alert service and access a direct line of contact with Chief Market Analyst David Cheetham, who sends breaking news and key technical levels via Whatsapp.
The broker also operates an open door policy and regular Trading Clubs in its headquarters in Canary Wharf, which are a must if you're nearby to London. These clubs include open discussion on a variety of strategies and live market analysis.
Trading Products
XTB has divided its trading products into six categories:
Forex: XTB provides more than 50 pairs of currencies. These include all major currency pairs, plus some minors and Exotics.
Shares: XTB offers CFD's trading in more than 1500 shares of companies which trade in the United States
, United Kingdom, 
Poland
, Portugal
, Spain, 
Switzerland, 
France
 and Finland
Indices: The platform offers Indices trading to its customers in over 20 major global indices
Commodities: Many commodities are available to trade, including wheat, copper, coffee, Aluminium, Nickle, Oil, Platinum, Silver, gold etc.
ETFs: Traders can speculate on ETF value at XTB.
Cryptocurrencies: 
Bitcoin
, Litecoin, 
Ripple, 
Dash, 
Ethereum and others
Trading Software
The trading platform offered by XTB is impressive.
xStation 5 was voted 'Best Trading Platform 2016' by the Online Personal Wealth Awards and offers reliable, instant execution (at an average of 85 milliseconds) with no requotes. It features a free market audio commentary – a paid service with other brokers – as well as an advanced trading calculator which instantly determines every aspect of your trade for you.
It also has a comprehensive video tutorial section, a stocks screener, sentiment heatmaps and real-time performance stats that break down your trading behaviour, showing you where your strengths and weaknesses as a trader lie.
It's available across desktop, tablet, mobile, and even your smartwatch, and has a variety of innovative technical tools to help you with your trading.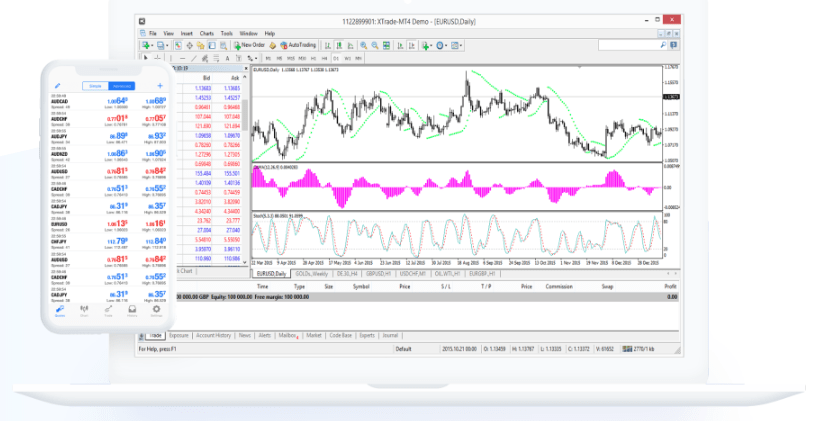 XTB Account Types
There are three types of account offered by XTB: Standard, Pro (both retail) and Professional (for professional clients only). Please note that to qualify for professional client status, you need to meet two out of the three criteria required (visit XTB for more details):
| Description | Basic | Standard | Pro |
| --- | --- | --- | --- |
| Leverage | 30:1 | 30:1 | 200:1 |
| Spread | Fixed | Floating | Market |
| Execution | Instant | Market | Market |
| Product | CFDs | CFDs | CFDs |
| Account Mgmt And Setup | Free | Free | Free |
| Minimum Spread | 0.35 | 0.28 | Lowest (Var) |
| Stop And Order Limit | Yes | Yes | Yes |
| Instruments | Forex, Indices, ETFs, Commodities, Shares | Forex, Indices, ETFs, Commodities, Shares | Forex, Indices, ETFs, Commodities, Shares |
| Stop out level margin | 30.00% | 30.00% | 30.00% |
| Minimum initial deposit | £250 $250 €250 | £250 $250 €250 | £250 $250 €250 |
Registration Process
Traders can apply to for a live account using a simple, secure online form.
As with all FCA-regulated brokers, XTB must go through due process of 'KYC' (know your customer) and protection against money laundering activity in checks that are designed to make things more secure for traders.
On the XTB website, you will see the green 'Create Account' button.

 This process will trigger a few questions, starting with the easy ones: Name, phone number, and national insurance number.
You will be asked to choose the trading platform (MT4 or Xstation 5), Account type (Standard or Pro), Language and currency.
There then follows some 'Know your customer' questions that judge your investing experience and ensure you are in a financial position to trade. Regulators insist that a broker takes these steps before allowing new customers to trade.

This 'KYC' round of questions includes things like: Annual income, net worth, source of income, Account funding, Expected annual investment etc
The last stage is verifying your ID. Proof of address and ID can be verified with any of these:
Passport
Driver's license
Identity card
Traders can upload a copy of their ID proof by using their phone.
The copy should be clean, and up to date.
Once complete, you can make a deposit via the button at the top of the site.
Spreads And Fees
Fees and commission depend on the type of service and type of accounts you want to use.
For example, XTB's Forex or Index trading with the Pro account offers highly competitive spreads. On the other hand, ETF's trading and equity trading commission can be costlier than other brokers.
It means commission and fees comparison will depend on your choice of account type and instrument traded.
Deposit fees:
Paypal, flat 2% rate of the amount to be deposited will be charged.
Skrill, 2% charge on deposits
Debit and credit card deposit – free in GBP, USD, and EUR
eWallets – Deposits made by eWallets pay 2% on deposits
Withdrawals
Withdrawals can be processed the same day if the request is made before 1pm GMT.
If the request is made after 1pm, it is processed on the next business day. This applies to GBP, EUR and Domestic HUF withdrawals.
Withdrawals go to your nominated bank account, which you will need to provide documentation for.
Security
XTB offers their clients protection through the UK financial conduct Authority (FCA) and associated rules.
As per the company rules, XTB has to keep funds of their clients in separate accounts from the company's funds.
Clients can access their account in a secure way. Each client is given a unique password and username which is stored through a secured server. Two factor authentication can also be setup
Client's funds are protected up to 50,000 GBP through the financial services compensation scheme (FSCS), in case of XTB's insolvency.
Education Resources
XTB offers a range of educational materials to their clients.
They offer educational videos to their traders and, there is also a 'Trading Academy' section. This is divided into the four categories Basic, intermediate, expert and premium. XTB are also offering a Free trading library download, ideal for beginners.
Fundamental and technical topics are covered under intermediate section.
Live webinars are also hosted by the site frequently.
Countries
XTB mainly serves in Central, Eastern, and Western Europe. However, the company has extended its business in new markets, which includes Latin America and similar emerging markets. Notabel regions XTB caters for are:
Germany
France
Portugal
Spain
Poland
Turkey
The Czech Republic
XTB support is available in the following languages:
Czech
China
English
French
German
Hungarian
Italian
Portuguese
Polish
Russian
Romanian
Spanish
Slovak
Turkish
XTB is not allowed to offer trading services to the residents of the United States due to local regulations.
XTB: Summary
Established in the year 2002
Products Forex, CFD
Broker trust rating 95/100
Markets: Equities, Cryptocurrencies, Indices, Commodities, ETFs
Operates in countries 12 countries (expanding its business)
Types of account Basic, Standard, Pro
Fees Depend on types of account and instruments traded
Minimum deposit $250
Regulator: Financial conduct Authority (FCA)
Customer support Available 24/5 through email, live chat and phone
Demo Account Free for one month
Awards "Best forex broker Award", " Best trading platform 2016", Online personal wealth award.
Accepted Countries
XTB accepts traders from Thailand, United Kingdom, South Africa, Hong Kong, France, Germany, Norway, Sweden, Italy, Denmark, United Arab Emirates, Saudi Arabia, Kuwait, Luxembourg, Qatar and most other countries.
Traders can not use XTB from United States, Canada, Australia, Japan, Slovakia, Singapore, Mauritius, Israel, Turkey, India, Pakistan, Bosnia And Herzegovina, Ethiopia, Uganda, Cuba, Syria, Iraq, Iran, Kenya, Romania.
FAQ
Is XTB Regulated?
Yes. XTB Ltd (UK) are regulated in the UK by the FCA (Financial Conduct Authority).
XTB Ltd (CY) are regulated in Cyprus by CySec
X-Trade are regulated in South Africa by the FSA
What Is The Minimum Deposit?
The minimum deposit at XTB is $250 (Or £250, or €250)
What Is xStation5 At XTB?
xStation 5 is the name of the trading platform that XTB offer to their traders. Available online or via the mobile application (as xStation Mobile), xStation 5 is the bespoke platform designed by XTB to make trading accessible and hassle free for all clients.
Who Are X-Trade?
X-Trade Brokers is the full name for XTB. In addition, X-Trade is the trading name of XTB for traders in South Africa. They are regulated separately, but share many features and form part of the XTB Group.
Do XTB Have A Facebook Page?
Yes, XTB provide a facebook page in a range of languages: Search facebook with /xtb to find your local page.
Are X-Trade Brokers A Polish Firm?
X-Trade Brokers are listed on the Warsaw Stock Exchange and the Company reports to the Polish Financial Supervision Authority