Coin Market Solutions Review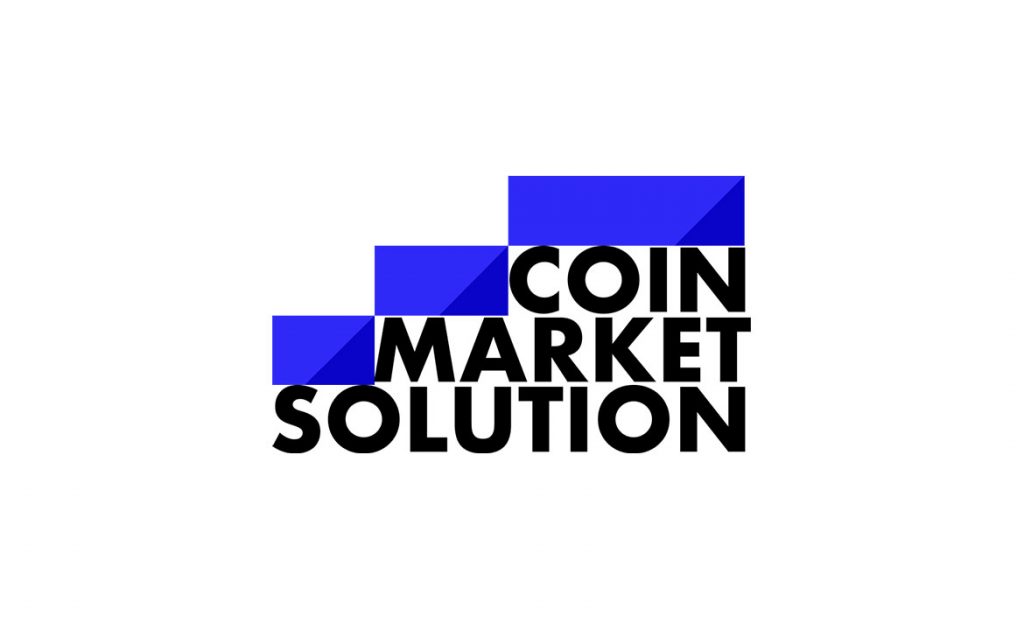 The financial market is growing rapidly, new exchanges are constantly appearing. Which one should you trust? In the expert review we will talk about Coin Market Solution. Despite the short term, this Estonian company received a positive feedback. More than 5,000 clients use the services of a professional exchange with tokenized assets. What is coinmarketsolutions.com – read our material.
What is known about Coin Market Solutions?
Coin Market Solution is an exchange from Estonia. Judging by the roadmap posted in "About the Company", the project was launched in the IV quarter of 2019. Despite the short period of activity, the company received good results. The exchange has a European license (the regulation complies with the directives of the EU and the Financial Supervision Authority of Estonia). CoinMarketSolution also tested the liquidity supply channels (agreements were concluded with several world banks) and formed a client base.
The owner of the exchange is the Estonian company QYT OÜ, its office is located in Tallinn. There is an address on coinmarketsolution.com: Peterburi tee 47, Lasnamäe linnaosa, Tallinn, Harju maakond, 11415. Judging by the reviews, one of the main priorities of the company is comprehensive support in trading. CoinMarketSolution support is available 24/7.
The following contacts are indicated:
phone numbers: +372 (6) 09-30-11, +44 (208) 089-62-46, +1 (201) 350-53-26;
Email address: [email protected];
online chat;
social communities (Coin Market Solution has an official Facebook page and YouTube channel).
Coin Market Solution is a unique exchange. It provides access to trade cryptocurrencies and more than 300 tokenized assets:
energy resources;
stocks;
commodities.
The company's specialists explore the markets and expand the list of opportunities. Attention! Coin Market Solution does not hide the names of team members. On the official website you can find those to whom traders trust their money:
How to create an account on coinmarketsolution.com?
The official site coinmarketsolution.com has two language versions: English and Russian, so traders from the CIS countries will be able to quickly register on the platform. If you need help, check out the FAQ. Exchange experts posted answers to frequently asked questions.
First of all, what you need to do to create an account is to fill out the form. You need to specify the following data:
last name;
name;
E-mail address;
password (twice).
Verification on the Coin Market Solutions website is needed. The exchange operates in accordance with European laws, so each client must identify himself by providing scanned copies of documents (passport, ID-card or driver's license, as well as documents confirming registration). Coin Market Solution guarantees data privacy. Personal information is not shared with third parties.
Coin Market Solution Offers: Overview of Trading Conditions
The Coin Market Solution company has a trusting relationship with traders. This is confirmed by customer reviews. On the official website there is a full list of legal documents required for review, as well as a warning about the risks. Beginners can take training courses and the help of a personal manager.
After authorization on coinmarketsolution.com, the user can trade on the exchange platform. It has all the necessary tools for managing orders, buying and selling tokenized assets. According to reviews, the use of the platform is as convenient as possible. In addition to the main widgets for trading, there is a chart for researching price changes and making informed decisions. If you want to buy or sell an asset, click on the appropriate button.
You can trade:
Crypto/Crypto;
Crypto/USDT;
Commodities/BTC;
indices/BTC;
all assets/USDT;
stocks/BTC.
On the Coin Market Solution exchange there are 6 types of trading accounts, which differ in deposit size, capabilities. In the reviews, users write that everyone can find a suitable solution:
Silver. The minimum deposit is 500 dollars. The account provides for trading with a leverage of 1:2, online access to the terminal, daily analytical reviews and basic training. Deposits and withdrawals are carried out according to a standard schedule;
Gold. If you want to open such an account on coinmarketsolution.com, you need at least $ 5,000. Leverage remains the same for Silver. Additionally: once a week consultation with the analyst (15 minutes), a trading signal and a risk-free transaction. Deposit and withdrawal of capital without commissions;
Platinum. The minimum deposit is 25,000 USD. The exchange guarantees 24/7 support, consultations with an analyst and advanced training programs, 3 trading signals weekly, 2 risk-free transactions, algorithmic trading (one robot). There is no commission for deposit and withdrawal;
VIP. If you want to open such an account on coinmarketsolution.com, you will need 100,000 USD. The exchange guarantees: consultations of a personal financial consultant, daily analytical reviews, up to 10 trading signals weekly, 5 risk-free transactions, 2 trading robots with ready-made settings, priority execution of orders, etc .;
VIP +. The minimum deposit is 500,000 USD. The account includes training programs, analytical reviews, and the help of a personal analyst. The exchange also offers an unlimited number of signals, up to 10 risk-free transactions, algorithmic trading with 5 robots, withdrawal without commission, etc .;
Dragon. The minimum deposit is 1 million USDT. The possibilities are practically unlimited: 24/7 support + consultations of the Coin Market Solution manager, access to analytical reviews and training programs. Leverage – on request, 15 risk-free transactions weekly, unlimited signals and robots for algorithmic trading (individual setting), withdrawal of funds without commission, etc.
"Coin Market Solution" gives a bonus – risk-free transactions. In the reviews, users note that this is even more effective than using a demo account. If the transaction is successful, the trader trader will make a profit. Otherwise, the company will cover losses. This offer will interest both novice and professionals.
Overview of available deposit/withdrawal methods
According to reviews, there are no problems with deposit and withdrawal at coinmarketsolution.com.
You can use bank cards (Visa, Mastercard) and electronic payment systems (VLoad, etc.). Fiat will be automatically converted to USDT or BTC at the current rate.
Customer reviews
We have found a lot of reviews of Coin Market Solution. According to traders, this is a reliable company. The cryptocurrency exchange operates in a legal field and has received a license in the EU. Coin Market Solution is also honest with users. The exchange does not hide the names of its leaders and contact details. As customers say, thanks to the help of professionals, even beginners can trade tokenized assets:
Exchange "Coin Market Solution" is a good player in the financial sector. Already today, the platform has received a credit of trust from users who appreciated a high degree of trade security, a functional interface, a lot of bonuses and no problems with the withdrawal. But the final choice is yours. Good luck!