FXPro Review and Tutorial 2020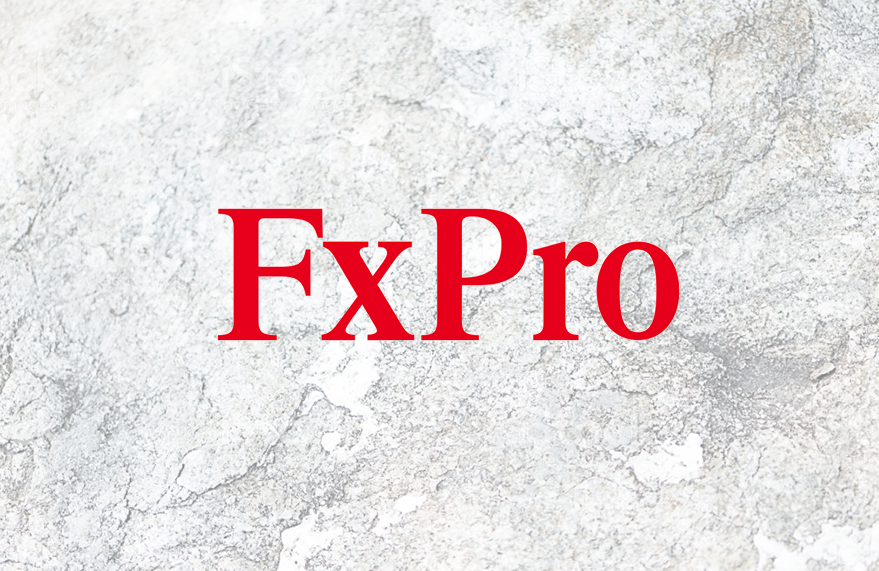 FxPro is a world leading online forex and CFD broker. The brokerage facilitates 24/5 trading with 6 different asset classes and over 250 different financial instruments. This review of FxPro will look at both the benefits and the drawbacks, including trading platforms, demo accounts, fees and additional trading tools, before wrapping up with a final verdict.
A Brief History
Volume and experience account for a lot, and FxPro promises both. The brokerage came to life in 2006 and has since asserted itself as a leader in the forex space. It has expanded to offer direct trading to customers from over 150 countries. Along the way the company has picked up over 50 prestigious international awards.
Their expansion has also led to the creation of offices in numerous countries while headquarters remain in London. Note FxPro Financial Services Limited is actually owned by the FxPro Group Limited.
FxPro Group Limited is the holding company of:
Furthermore, traders from the UK and the EEA are protected under the Financial Services Compensation Scheme (FSCS) and Investors Compensation scheme respectively.
If you register for the FxPro trading system there is a reasonable chance you will have come across their sponsorship of local sports teams, including Fulham and Watford FC. The partners and over 200 employees have and continue to back local communities with their revenue.
Popular Alternatives To FXpro

FXTM Are leading forex and CFD brokers. Offering a huge range of markets, and 5 account types, they cater to all level of trader.

A trader with a Plus500 account can trade CFDs on underlying financial instruments such as Forex, Stocks, Commodities, Cryptocurrency, Options and Indices. With tight spreads and no commission, they are a leading global brand.

Forex.com boast a global reputation. Regulated in the UK, US, Canada and Australia they offer a huge range of markets, not just forex, and offer very tight spreads and a cutting edge platform.
Markets & Instruments
Customer review and ratings are positive of the breadth of products on offer. Users can trade in:
Stocks – over 150 types
Futures – 20 contracts
Spot Metals – 2 precious metals
Spot Energies – 3 energy commodities
CFDs for Currency Pairs – 70 FX pairs
Market Indices – 29 spot market indices
Note you cannot trade in binary options and spread betting is only available to UK customers.
Minimum Initial Deposit
User reviews are quick to praise the fact there isn't a minimum deposit to start trading at FxPro. However, the brokerage does advise making a minimum deposit of $500.
Spreads & Commissions
Spreads are competitive but depend mostly on the type of trading account held and asset traded. For example, with the MT4 account, minimum fixed spread quotes are around 1.2 pips. With an MT5 account and FxPro cTrader account, minimum live spreads are 1.4 and 0.3 pips. Opt for a Markets account and spread quotes start at 1.2 pips.
On top of the spread, a commission charge of $45 is in place per million USD traded.
Leverage
Traders also have the option of margin trading, requirements for which will depend on your account type. Trading with gold leverage, for example, allows you to increase your position size and capitalise on potential opportunities in gold prices. However, there are also risks. If there is not enough money in your account leveraged trading and margin calls could see you lose more than your initial deposit.
The maximum available leverage is 1:500. See the official website to plug your details into a leverage calculator.
Other Fees
There are some charges to be aware of. For example, overnight and rollover rates will see you pay $8.13 for EUR/USD long positions, while the short positions come with a $2.23 charge. However, unlike many competitors, FxPro does not charge an inactivity or withdrawal fee.
Overall FxPro spreads and fees are competitive and good value when you take into account the range of trading tools and resources available. Having said that, FxPro could improve their offering by introducing some welcome promotions and deposit bonuses.
Note FxPro acts as a market maker applying a non-dealing desk intervention execution model.
FxPro Trading Platforms

MT4 & MT5
Once you have your direct account login details you can choose from a number of trading platforms. FxPro offers the industry standard MetaTrader 4 (MT4) and MetaTrader 5 (MT5) platforms. Head to the official website for a link to instantly download both platforms.
Both systems receive glowing customer reviews, promising reliability, multiple order types and negative balance protection. Furthermore, they support automated trading through Expert Advisors (EAs). Their diversity also means they will work for trading on the news, scalping systems and with other techniques.
In addition, you can now use MT4 WebTrader to log in to all accounts whatever your location. You can also download Autochartist as a plugin to benefit from their advanced trading tools.
Although whether MetaTrader systems are good or bad will depend on who you ask, the majority of traders agree they are comprehensive, thorough and more than capable of meeting the needs of most users.
Head to the FxPro Trading Academy to find MetaTrader 4 tutorials for Mac and Windows users.
FxPro cTrader
Feedback from the cTrader users is also fairly positive. The free cTrader system platform download was designed for CFD traders. As a result, you can place orders while retaining a clear view of market depth. The platform will work for Mac users and on Windows desktops. You also benefit from rapid execution speeds.
FxPro Markets
The newest addition is the Markets web-based trader platform. If you don't want to download software this could be a sensible choice. You get one-click trading, advanced online charts where you can plot pivot points and a range of other indicators. This means that viewing gold prices or drawing up NASDAQ data is quick and easy.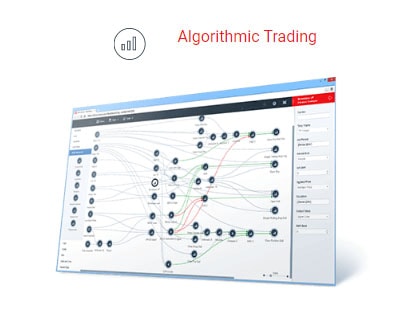 The broker also offers cAlgo and FxPro Quant Strategy Builder for those wanting to explore automated strategies. Both platforms are geared towards experienced traders who want a system where they can enter their own trading parameters.
They can be used for trading a long range of instruments and markets, from the Dax 30 and Nikkei 225 to Brent oil. Quant app reviews are particularly positive about the straightforward setup and custom indicators. Quant templates and samples can be found in the Quant library. The library will also run you through martingales and shift backs.
FxPro Edge (Beta)
FxPro Edge is the latest addition to the FXPro platform offering. It provides investors with a new way to trade the markets in the form of Spread Betting. It is a highly customisable web-based platform, which enables traders to place their orders without the need to download and install any additional software.
Spread Betting is only available to clients of FxPro UK Limited that reside in the United Kingdom. FxPro Edge (Beta) is available for all demo users.
Forex, Shares, Spot Indices, Spot Metals and Spot Energies
Limited Risk Account at no additional cost
No commission
Tight spreads
Tax-free (tax laws are subject to change and depend on individual circumstances)
Unsurprisingly, platform reviews overall are positive and praise the numerous options available.
Mobile Apps
Reviews and ratings of FxPro's mobile offering are positive. They offer iOS and Android trading apps for mobiles and tablets. Once you sign up, simply head to the iOS App Store and Google Play Store to download the relevant app. You have access to three mobile apps:
MT4 for Mobile
MT5 for Mobile
FxPro cTrader for Mobile
The apps are reliable and give you access to nearly all the same features and functionality of the desktop-based platforms. In fact, you can:
Conduct daily technical analysis with over 30 technical indicators
Manage your positions from widgets within your smartphone
Get commentary on the US dollar (USD) index and more
View and interpret historical data
Set up signals and alerts
Browse the EA library
Overall, reviews of the mobile apps are good. Users get to benefit from the same ultra-low latency trading infrastructure of the desktop platforms. Furthermore, the iPhone, iPad and Android apps can work to supplement your desktop platform or for trading directly from.

Methods of Payment
Once you finish registration, you will have to fund your account. Fortunately, there are a number of deposit methods available, including:
Debit, credit and prepaid cards (Visa, Mastercard)
Bank wire transfer
PayPal
eWallets
Skrill
CasuU
FasaPay
Neteller
Netbanx
Webmoney
mPay (Chinese clients)
MonetaRU (Russian clients)
broker to broker transfer
Note credit and debit cards will incur a deposit fee, as will PayPal. Your bank account may also charge an additional fee. Contact your bank for details.
When it comes to withdrawing your revenue, there is no charge for any of the payment methods. However, a fee may be charged if the capital has not been used to actually trade. Withdrawal times are kept to just one business day. Simply log into FxPro Direct to enter a withdrawal request.
Contact customer support via their live chat or telephone service if you encounter any withdrawal problems.
Account Types
You get a choice of four live trading accounts with FxPro, below is an account break down and comparison:
FxPro MT4 – You can trade on currency pairs, equities, market indices, metals and energies. In addition, EAs are supported. You also benefit from fixed and floating spreads. On top of that, you have instant market execution and a maximum leverage of 1:500.
FxPro MT5 – These accounts are fairly similar but use a different platform. You get all the same markets and instruments, and then Market execution and floating spreads.
FxPro cTrader – You get nearly all the same instruments, apart from equities and futures. EAs again are supported, while you also get floating spreads. In addition, you have algorithmic trading through cAlgo.
FxPro Markets – You can trade on currency pairs, market indices, metals and energies. EAs are supported while you have floating spreads, market execution and a maximum leverage of 1:500.
For fixed spread accounts, you may want to opt for the MT4 option. Having said that, all promise straightforward account ownership and management. Rankings will depend on individual requirements and personal preferences.
Note FxPro does not offer ECN managed or micro accounts. Reviews nonetheless are positive about the number of account options available. In fact, many competitors offer just one live account option.
Demo Account
You can also open a FxPro demo account. Once you login you have $500,000 in virtual cash to play around with. You can download various demo platforms, including MT4, MT5 and cTrader.
The demo server makes for a great central trading hub to get familiar with markets and develop strategies. Then when your confidence has grown you can upgrade to a live account. There are even occasional demo contests where you can put your practice to the test against other traders.
Contact customer support if your MetaTrader 4 or 5 demo account is disabled.
Additional Features
Broker reviews of FxPro are quick to highlight there are a number of useful educational resources available. Most notably there is the FxPro Trading Academy. This has been built to help educate users on forex trading. It comes with a vast video library, seminars and ebooks. You will also find a trading glossary, plus guidance on trading robots and global markets.
On top of that, on the website, you can find information on Quant forums, manuals, examples and user guides. FxPro even has their own newsletter and blog which can run you through everything from EA builders to profit and lot calculators.
The Help Centre is also a valuable resource. The economic calendar allows you to plan your day ahead down to the minute. In addition, you get access to:
Economic reports
Consensus forecasts
Volatility predictions
Previous economic results
Earnings calendars and hedging tips can also be found in FxPro's additional resources. Finally, there is a free indicator download to enhance your technical analysis capabilities.

Safety & Security
FxPro takes customer security extremely seriously. As a result, all customer's funds are segregated in Tier-1 accounts with a number of major banks. Furthermore, sophisticated encryption technologies and security protocols are in place to prevent fraud and keep personal data in a digital vault.
In fact, the founder, Denis Sukhotin has worked hard to ensure user security remains a priority alongside global expansion.
Note liquidity providers do not have access to trade details or any other delicate information.
FxPro Regulation & License
With an increase in scams, traders are increasingly looking for brokers that are trustworthy and regulated. Fortunately, FxPro Financial Services Ltd wouldn't have amassed such a net worth if the CEO and board of directors did not take regulation seriously. So the broker has oversight from regulatory bodies in:
UK – FCA
Dubai – DFSA
Cyprus – CySEC
Eurozone– MiFiD
South Africa – FSB
The Bahamas – SCB
Also, UK broker reviews are quick to highlight the partners have ensured FxPro UK Ltd customers are protected by the UK's Financial Services Compensation Scheme. This means traders could receive up to £50,000 compensation in certain scenarios, such as bankruptcy.
European customers also have a similar protection of up to €20,000 under the Investor Compensation Fund from CySEC.
Benefits
There are a number of reasons to sign up for a trading account with FxPro, including:
Demo account – The broker promises a free demo account where prospective users can test drive the platforms.
No dealer intervention – Traders can benefit from tight spreads, high liquidity and zero slippage on Instant Execution.
Automated trading – EAs can be used to capitalise on algorithmic trading and scalping strategies.
Trading tools – FxPro offers a range of advanced tools and indicators. On top of that, you get a choice of MT4, MT5, cTrader and FxPro Edge.
FxPro Academy – From webinars and user guides to tutorial videos and PDFs, users can benefit from top tips and guidance from traders with years of experience.
Product list – FxPro offer access to a wide range of markets and instruments. In fact, they now allow users to speculate on cryptocurrencies, such as Bitcoin (BTC/USD) and Ethereum (ETH/USD).
Commentary & analysis – When you take FxPro vs HotForex, AvaTrade and IG, you realise the former offers a wealth of in-depth daily market commentary. On top of that, you get network sharing and technical analysis support.
Customer service – FxPro promises numerous customer support channels in nearly 20 different languages. This offering vs Plus500, Pepperstone, eToro and other alternatives demonstrates their commitment to aiding customers, particularly beginners.
Account flexibility – You can hold an account with nearly every widely-used currency: EUR, USD, GBP, CHF, JPY, PLN, AUD, ZAR (FxPro Financial Services Limited); EUR, USD, GBP, CHF, JPY, PLN, AUD (FxPro UK Limited); USD, EUR, GBP (FxPro Global Markets MENA Limited); EUR, USD, GBP, JPY, AUD (FxPro Global Markets Limited). In addition, Islamic swap-free accounts are available.
Drawbacks
Despite the positives, there are also some customer complaints to bear in mind, including:
Multi-step confirmation process – The process is slow and complex vs IC Markets and Alpari.
Promotions – When you take FxPro vs Oanda, FXCM, ZuluTrade and IronFX, the former falls short in enticing traders in with welcome bonuses and deals.
Accessibility – Although traders from numerous countries are accepted, including India, Nigeria, Vietnam, Australia and Thailand, some still aren't. For example, clients from the USA and Canada are not currently accepted.
FxPro Trading Hours
Forex trading hours are 24 hours per day, kicking off at 22:00 Sunday and closing at 22:00 Friday (GMT time). Other products follow industry standard market hours. Then when you log on, opening hours will appear depending on your MT4 server time zone.
See the official FxPro website for holiday trading hours and specific products, such as gold trading hours.
Contact & Customer Support
Due to their global footprint, customer support is available in nearly 20 dozen languages. Traders can turn to:
See the official website for the telephone number where you're based. You can also request a callback. Support hours run 24 hours a day from Sunday 23:00 until Friday 12:00. On the website, you can also find the address of the nearest office if you want to mail FxPro.
User reviews show wait times are relatively low and customer agents are very knowledgeable. In fact, they can help with everything from order execution policy to problems with no MT4 connection.
However, customer reviews were particularly impressed with the FAQ page and help available on their website. You can find information about negative balance protection, forgotten investor passwords and a whole load more.
Note customer support staff cannot give tax advice.
FxPro Verdict
So is FxPro a good broker? Despite some differing opinions, the vast majority agree the broker provides all the resources required to build a highly profitable system. In particular, user reviews were positive about the choice of accounts and platforms, not to mention the transparent fee structure and reliability. Overall then, FxPro makes for a worthy home for traders of all experience levels.
For further guidance, see our brokers list.
Accepted Countries
FXPro accepts traders from Australia, Thailand, United Kingdom, South Africa, Singapore, Hong Kong, India, France, Germany, Norway, Sweden, Italy, Denmark, United Arab Emirates, Saudi Arabia, Kuwait, Luxembourg, Qatar and most other countries.
Traders can not use FXPro from Iran, United States, Canada, Zimbabwe, Myanmar, New Zealand, Iraq.